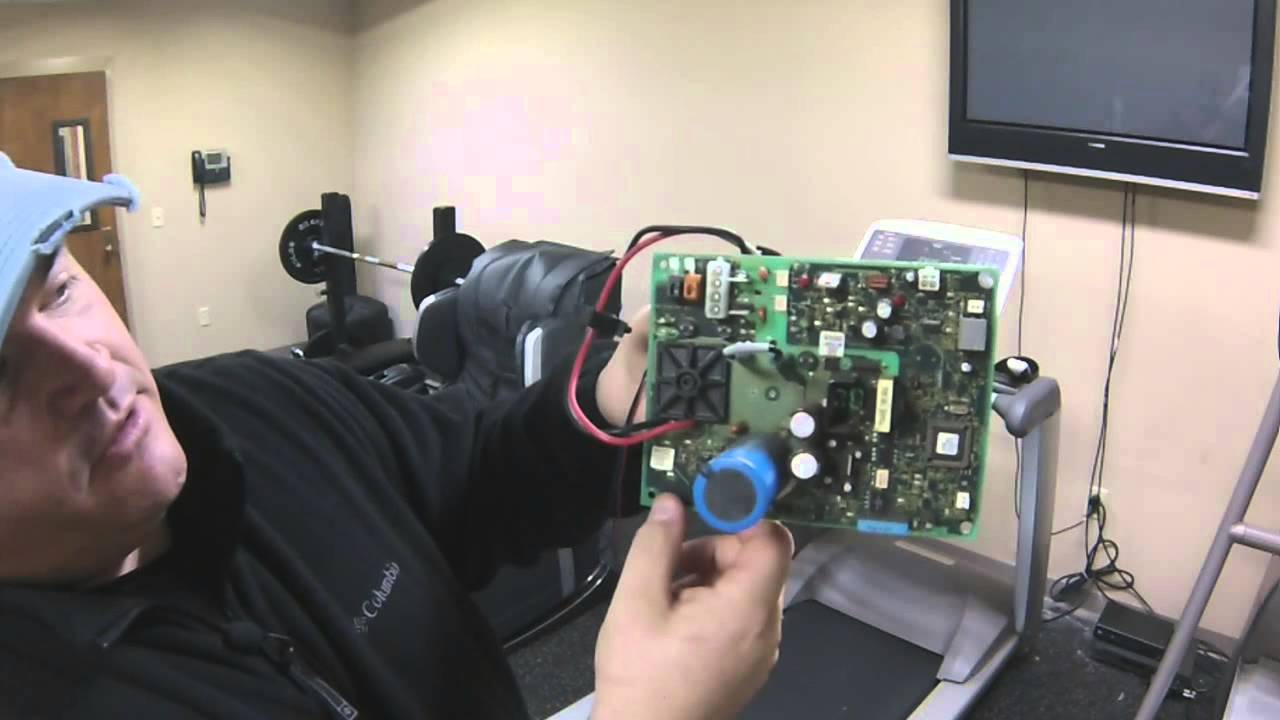 BURNING SMELL
If you can walk on your treadmill but you get a burning smell from it, you have a bad problem and discontinue use immediately and unplug the treadmill.
Burning smells are most commonly associated with the following problems:
Very high belt/deck friction.
Short in the motor.
Short in the wiring or electronics.
Literally cooking the lacquer or cardboard core (on cheap machines) in the motor from belt friction or a drive system obstruction.
Friction is the #1 cause of this problem. Many cheaper treadmills have a motor with a cardboard core (people wonder why we are so down on cheap treadmills) and if the voltage and amperage through the motor heats it up sufficiently, it begins to smolder. If this is the case, you normally have to replace the belt and the motor and inspect the deck. If the armature has cooked enough in the motor, you also have to replace the motor.
If the belt and deck check out OK, check for a short in the motor. You can run the motor with an independent power source like a fully-charged cordless drill battery to see if the symptoms are the same. Click on the following link for our Motor Test.
If the belt and deck check out and the motor is OK, then check your wiring and electronics for signs of scorching and replace the appropriate part(s).
If you have questions, email us at doc@treadmilldoctor.com