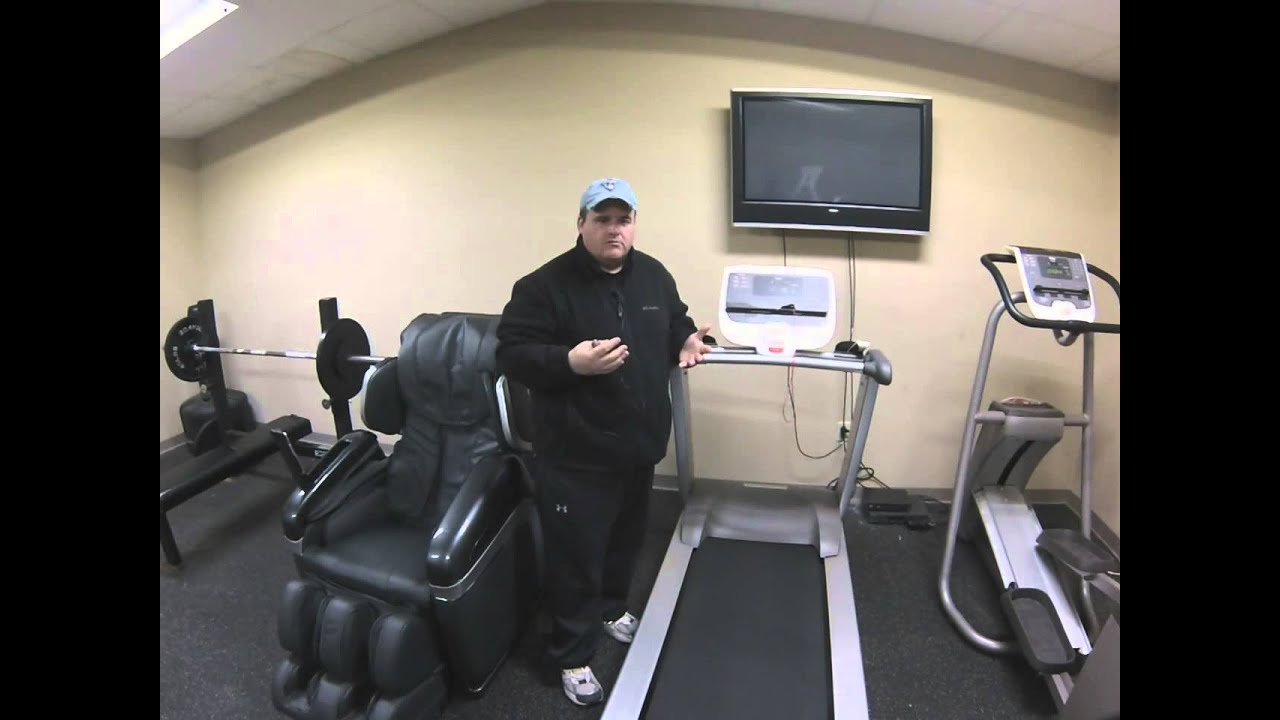 My Belt is Frayed on One Side
Be extremely careful when trying to trim a belt. Understand that many hazards exist when performing these steps that can result in serious injury. If you have any question whether you can perform these steps or not, please call a professional and do NOT attempt this repair.
There are two methods that can be used to trim a walking belt when it has developed a tattered edge:
1) Remove the belt from the treadmill for trimming.
a) All walking belts are cut at some point during their life, whether in manufacturing or later during service, so this will not compromise the integrity of the belt as long as you cut a straight line and do not leave a rough edge.
b) Remove the walking belt from the treadmill, lay the belt flat and even on the ground, and measure and equal distance on each end of the belt and mark the belt for cutting on each end of the belt. Cut no more than necessary to restore a smooth edge.
c) Use a piece of flat steel or other metal object that is straight and long enough and connect the two markings on the belt with the metal object.
d) Using a new razor knife, box knife, or similar instrument, cut the belt along the steel object. If the knife has a new edge, you should cut through the belt in one or two passes of the knife.
e) Check the belt for a smooth edge and reinstall the belt.
2) Cut the belt while it is mounted on the treadmill. This method should only be considered by those who are familiar with treadmills and very good with tools. This can be a dangerous process.
a) Track or center the belt off center to the opposite side of the tattered edge (i.e.- if the belt is tattered on the right side, track the belt off centered to the left side by about 1/2 to 3/4").
b) Operate the treadmill at a very slow speed. Usually 1.0 or 1.5 MPH will be sufficient.
c) Using both hands, line a new razor knife up on the tattered side of the belt. Make sure to cut no more than necessary to make a smooth edge.
d) With the belt moving and using both hands, lift the knife up and contact the belt making sure to hold the knife steady and keeping your hands and clothing as free from the moving roller as possible. You will not damage the roller to the point where it will hurt the operation of the treadmill.
e) Do not lower the knife until you see the belt separate from the tattered edge. Once this happens, turn the treadmill off, unplug the treadmill, and cut the tattered strip off the treadmill.
f) Track or center the belt and operate normally.
If you have any other questions, or if you feel that you have a problem not listed here, please contact us via e-mail at
doc@treadmilldoctor.com